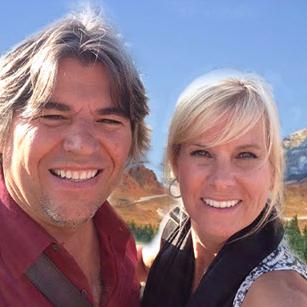 Dan & Bonnie Morrison Broker Broker
Tel: | Email: dan.bonnie.morrison@gmail.com
Address: 7480 Douglas Blvd, Granite Bay, CA 95746 | Company: Rubicon Real Estate | License ID: 01149911 & 01149365
License ID:

01149911 & 01149365
Tel

:
Email

: dan.bonnie.morrison@gmail.com
Company

: Rubicon Real Estate
Address

: 7480 Douglas Blvd, Granite Bay, CA 95746
We feel lucky to be able to work with so many wonderful people, from chit chatting about homes, to visiting properties, to walking with them through the home mortgage process, or reviewing recent sells in the area; we enjoy helping. We'll be your pro in your corner, letting you enjoy picking your new home while negotiating for your best price possible. We've helped buyer's and seller's with their purchase or sell of 792 homes, since 1992. Our experience will allow you to relax and enjoy finding your new home. Feel free to give us a call or drop us a note; no question is too small.
Since 1992
Industry Experience(Years)
792+
Number of Properties Sold
298,000,000
Value of Real Estate Sold
Areas of Expertise
BUYER SERVICES
We're here to help you find the home of your dreams. With a team of experts guiding you every step of the way, our extensive knowledge and experience will ensure you have the best home buying experience possible.
how it works
SELLER SERVICES
We take the stress out of selling your home by providing a seamless experience from start to finish. Our team will put you in the best position to market your home and sell it for the highest possible price.
get our service
Dan & Bonnie Morrison Message
Ask us, and we'll do our best to help!